Flexible

Professional transport and partial loads solutions

Reliable

Professional transport and partial loads solutions

Limitless

Professional transport and partial loads solutions

Accurate

Professional transport and partial loads solutions
Your partner in fresh quality and delivery
Professional transport and partial loads solutions
Since 2004 we have provided our customers with ideal and solution-oriented partial load services. Goods departing from Bolzano are distributed across Europe to reach any continental destination. We arrange fast, competent and reliable truck deliveries, partial and full loads, refrigerated and covered transports. Over the years we have specialised in exporting fresh fruit and vegetables to countries such as Austria, Germany, Belgium and the Netherlands in particular.
When and where would you like us to deliver your freight to?
Contact us
Service
Quality - Punctuality - Flexibility
Our comprehensive service package ensures best performance, utmost reliability, certified personnel and processing systems. It is imperative that you can reach us any time, in order for your fresh food to get to its destination on time. We are your efficient partner and expert in transport solutions requiring strict quality controls.
Solution-oriented
Our strength lies in the delivery of small pallets / partial loads. Save storage costs with us and keep on delivering fresh goods to your customers. You don't think it is possible to achieve that? We'll be your how-to guide!
Safety
Expertise, loading capacities and multiple certifications enable us to organize any transport service from Bolzano. We are a respectable, reliable and punctual logistics partner able to provide safe delivery services.
Expertise
We are a competent and young freight forwarding company with 13 years of experience in the field. We distribute Italian goods from Bolzano to the rest of Europe, whatever the urgency and wherever the destination.
About us
Our mission statement is to "deliver punctually and safely to the destination"
Take advantage of the skilful know-how offered by a young and motivated logistics team.
From the smallest partial load to the largest full load – our well-experienced and competent network operators will get your freight to its destination efficiently. Arrange successful deliveries with us and achieve maximal customer satisfaction. Weitsped stands for personal contact. Transport systems and logistics partners are plentiful but the challenge we face lies in reliability and detailed accuracy!
That is Weisped and its love for detailed service.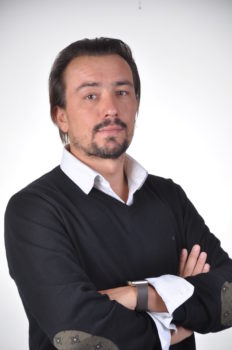 Ivan Weitgruber
Managing director
ivan.weitgruber@weitsped.it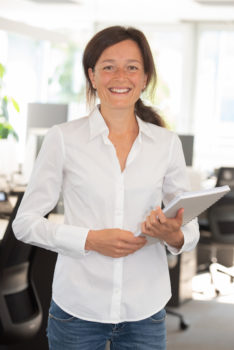 Daniela Gramm
Accounting
daniela.gramm@weitsped.it